Nelia Ladlad
Owner
I am a visionary, and a very motivated entrepreneur with expertise in business development and operational management . I am a born leader and always strive to gain more education and skills to widen my horizon by attending several educational seminars in a year.
I got involved with the senior care business in 1999 because of my great love for my mother. I was taking care of my mother for many years before she moved in with my oldest sister who is a nurse. I even opened an adult day care from 2006-2011, where my mother loved to go every day.
In 2001, together with my husband , Dr. Eduardo Ladlad , a very successful Physician in Chicago, we opened our Home Care and Nurse Staffing Company. Our company provided supplemental staffing of RN, LPN, CNA and caregivers in patient's homes, assisted, independent and nursing homes, as well as adult day care and other community-based facilities like hospice and home health. We also provided private care giving to numerous seniors in their homes and in senior housing facilities.
In 2002, with the increasing number of clients needing non-medical care, we needed more well trained workers and so we started a private school offering courses such as Certified Nursing Assistant, Phlebotomy and other allied courses. We became the first private school to be certified to offer the LPN courses in 2005. We operated 3 school locations until we sold the school to a British company in 2010.
In 2006 , to add to our private pay, VA Services and Nursing Staffing, in order to serve the low-income communities, I applied and was granted a grant to provide homemaker services funded by the Community Care Program (CCP) , administered by the Illinois Department on Aging (IDOA). After just one year of operation, our company became the third largest provider of state funded homemaker services and was serving almost 1200 clients in 20 different locations in Illinois. The company was able to provide 1800 jobs, 1700 of which were homemakers. From 2005- 2011, I was chosen to serve as a member of the professional advisory board of the IDOA. This select group meets every month in Springfield and provides a forum to discuss new policies, service enhancements and other related topics necessary to improve the state funded program.
I was a very active and prominent member of the Asian community in Chicago. I was honored as the "Ginang Kalayaan" or Mrs. Philippines in 2008. I became the "Woman of the year" in 2010 given by the biggest Asian Newspaper and TV Show. A "Model Family Award" was given in 2009. Also, I am the Charter President of the newly formed Chicago Mabuhay Centennial Lions Club.
Before I joined Golden Heart Senior Care, I provided successful Consultant services for management, marketing, operations and all levels of support for merger and acquisitions of different healthcare companies. I am very passionate about business and the services offered to seniors in our community and will always give 110% of my efforts when it comes to caring for my clients.
At present, I am a great support to my children Allister and Arica. Allister is in the Computer industry working in Chicago, while Arica shares her my love for helping people by graduating with a Master's in Social Work and working as a case manager for big Foster Care agency in Missouri.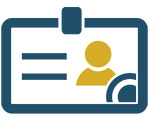 Work at Golden Heart
Contact us if you have a passion for caring for others!